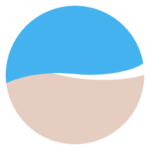 Creator and founder Effie Orfanides had the idea for a beach app several years ago. "It all started when I'd go down the Cape with my friends. There were so many times that we would get to our favorite beach by 8am and the parking lot would be full," Effie explains. "Then we'd have to figure out what beach we wanted to go to that had all the amenities that we wanted. Of course, we didn't pack lunch, so we had to find a place that had food," she added.
From there, Effie always thought about creating an app that would have information about every beach all in one spot. For years, Effie waited for someone else to create a beach app, but it never happened. After quitting her job in February, she decided there was no better time like the present. Whether you live in a coastal state, or you're planning a family vacation, beacheo brings you everything you need to know about salt water beaches in the USA, helping you make the best decision about which beach you'll enjoy, given what's most important to you. Now, you don't have to wait to get to the beach to find out how much parking will cost you — or if there's a bathroom to use. All you have to do is pack the car.
"The beach has always been my happy place," Effie explains, "and I hope that anyone who feels the same will benefit from this app."
About beacheo founder Effie Orfanides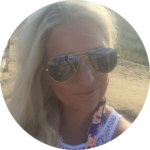 Effie Orfanides is the founder and creator of beacheo. She's a writer and entrepreneur from Norwood, Massachusetts, who's living the sunny life in Tampa, Florida. Of Greek and Italian descent, Effie's been to beaches around the world, from spending summers in Halkidiki, Greece, or heading to Cape Cod for the weekend. She recently discovered cruising and has relaxed on the sand across the Caribbean — though her favorite beach remains Old Silver Beach in Falmouth, Mass.
With the beacheo seed germinating in her head, Effie has spent more than a decade in the realm of online news, telling the world about the latest happenings in the breaking news, celebrity and entertainment verticals. An avid foodie, she can tell you all the right places to eat in any city she's visited and you can easily get her attention by mentioning the words "french fries" or "cheese board." Effie has a play hard, work harder mentality — and she's spent many days "working from beach!"